About Coexl Technologies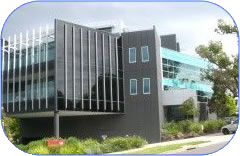 Coexl Technologies - IT is Better
Coexl is Melbourne Australia based software development and upgrade company. It was established in 2002 with the objective of providing easy to use software to make business more efficient and productive. Coexl carries out all software development at its Melbourne Software Development Centre is located in Mount Waverley.
Coexl is part of Envision IT Group.
Coexl started with Messaging Middleware, Enterprise Services Bus (ESB) offering. However our ability in managing different technology platforms including hardware saw us soon venturing into software and products development business. Since 2002 Coexl has assisted businesses, VCs, Entrepreneurs and government realise their vision by developing robust and reliable products for them The products ranged from Web Applications, Online Systems & Portals to vending machines, CAD converters and many more.
Today Coexl specialises in developing Enterprise Applications and products, web Applications, web enablement, new portals and online systems and new Applications involving RFID, touchscreen, Mapping, Integration, Database and related technologies. Coexl believes Australia is best place to develop products.
Unmatched Quality and Reliability - Australian Owned and Operated
Coexl is 100% Australian Owned and operated in Australia. We deliver high quality projects reliably within time and budgets. All our software development is done in Australia that services global markets. We are highly competitive and economical when considered over 3-5 years holding costs. This is because our developed projects are reliable, low maintenance and easy to upgrade. Our phase-wise approach ensures that you do not have to wait to see the results. It is sort of 'deliver as you go'.
We localise and internationalise products.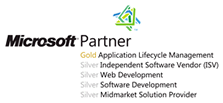 Today, most of our projects involve providing software development facilities to businesses and government. This involves developing or upgrading in-house or third party developed software, software products or carrying development of Web enablement projects on a fixed price. The fixed price is arrived based on hourly cost and no. of hours or months to complete this project. The cost of technology risk in software development is borne by Coexl Technologies. Coexl carries out software development and all associated activities in Melbourne, Australia. We use our own regular staff and expert contractors.
history
Coexl Technologies came into being in 2002. Coexl stands for - Collaborative Excellence. 'Coexl' name finds its origins in the days post dot com bust when the IT industry suddenly had a glut of software development facilities, Software and IT resources. Access to software development facilities, we decided to launch a company that would leverage existing software development facilities to provide its customers, cost effective software development through economies of scale.
Coexl started with Messaging Middleware solutions. However one of first few projects involved new product development. Many of these involved starting from concept, ideas or sketchy details. It wasn't long before we became experts in products development, from bare ideas or sketchy details.

In 2002 - 2014, Coexl developed 40+ different projects, products, prototypes, Vending Machines, Web Applications, Models and Product specifications for entrepreneurs, VCs, businesses and government.
Our Mission
Our mission is keep technology simple and economical for our customers.
e strive to provide them economies of scale even for smallest of their projects. We achieve so by keeping low overheads, smart utilisation of resources and constantly upgrading our knowledge by taking diverse industry projects.
Our Vision
Our vision is to be the leading contracted Enterprise Applications and Products developer in Australia in the next 3 years.
We intend to achieve this further work in our current projects and acquiring new clients.
MAIN Supported Vendors and Technologies
Supported Products
We sell, implement and support Apisoft's OptiMaint Computerised Maintenance Management System in Australia more>>
Our Business Principles
Ethics and Integrity are core to Coexl Technologies. Our core business principles are:
1. Simple & Clear - Coexl Technologies will offer its products, services, solutions and prices in a 'Simple & Clear' fashion. What we say or portray is what we mean. Our prices are all inclusive and there is no fine print. We are happy to provide fixed price quotes for all our projects.
2. What's good for you - Our products, services, solutions or advice to you is based on our opinion as to what is good for you. Whether it makes a commercial interest to us or not, we will abide by this policy. We firmly believe business is a two way interaction. Therefore what is good for you would be certainly good for us.
Coexl Environmental Policy
Since the very beginning, Coexl Technologies are committed to environment and sustainability. The two and integral part of life at Coexl. Our actions and behaviours are aligned towards lesser resource consumption such as energy, water, paper and general waste, we recycle as much of equipment and other recyclable materials and reuse. Our Environmental Policy is publically accessible by visiting this link: Coexl Environmental Policy.
Accolades
We can share some of our accolades publically. See more accolades here and call us for even more references.
We are Microsoft Gold Partners for Application Lifecycle Management, Silver in ISV Solutions, Software Development that underpins our strength in Software and Product Development. Our Software products have been certified by Microsoft as part of this competency process.
We are former Oracle Gold Partners. This underscores our distinct ability to deliver Oracle Fusion based integration to deliver seamless integration of disparate systems.
Victorian Government eServices Panel Member more>>
We had been Australian Government Endorsed Supplier and still appear on their Multi-use List (MUL). This should enable our easy engagement by Government Agencies including Defence.
With 40+ projects so far, from developing specifications to turnkey solutions involving multiple vendor products including hardware and networking. Many award winning and core business products.
Our products such as TravelSmart Carpooling have been certified by Microsoft while products such as Going Places have many awards including UN Environment Award in 2007.
Leader in Innovative Parking Management Solutions with Award Winning Encarp product for efficiently managing corporate parking
Expertise Areas
We offer expertise in the following areas:
Supporting Community
As part of Envision IT Group, Coexl Technologies actively:
Supports organisations - Cerebral Palsy Support Network, The Safety House, Leukemia Foundation, Olivia Newton John Appeal, SES Volunteers, Rotary Club Children's Christmas Party and more.

OQP Work placement - Coexl Technologies actively contributes to development of Skilled Professionals by providing them with work placement and assisting them in finding work befitting their qualifications and experience. Currently working with NMIT, Holmesglen TAFE, SERMRC, Box Hill TAFE

Environment & Community - Promotion of Carpooling, Green Travel, Going Places, creating awareness through participation in local community festivals Sustainable Living Foundation
Management team
Coexl Management Team consists of seasoned professionals with decades of experience:
1. Steve Bungay - CEO: Coexl Technologies is lead by Steve Bungay who has over 25+ Years' experience in IT, managing and successfully closing some very large, multi- location projects, spread over large geographical areas. Steve has excellent understanding of Defence and Government Sector and has worked in rigorous regimes of ISO 9000/ SEI CMM Level 5 and P - CMM 3 organisations.
2. Dimantha Fernando - Service Delivery Manager: Service Delivery Manager: Dimantha is Prince 2 Qualified Operational Manager with 15+ Years experience in managing multiple large projects. Dimantha has sound technology, R&D and project management credentials. Finding ways through obstacles, Dimantha manages delivery of projects to customers.
3. Sachintha Dharmasena - Project Manager: Sachintha is agile obsessed Project Manager and has managed multiple projects successfully and manages Coexl projects from technical angle. Sachintha liaises with customers, developing specifications and managing a team of proficient developers to develop projects.
Development Team: Coexl Software Development team consists of tertiary qualified professionals with Microsoft, Oracle, SAP, IBM, ITIL, Testing Certifications. Typical profile of Coexl software development resources is that of an Analyst Programmer. All our resources are tertiary qualified computer sciences professionals or engineers with minimum 3 years' experience.
Careers with Coexl
Coexl is expanding and looking for expert staff for software development in .Net, Oracle, Oracle Fusion and Oracle Messaging area now. We are looking for people with expertise in developing Web Applications, Online Software, Applications or Online Web Portals for community and news sharing. Coexl does not use Contractors except for software or subject matter experts who are engaged for parts of projects or training.
If you are an expert in .NET, Oracle, Portals, Database Design, Coding, Quality or testing, with a bent of mind to develop world class applications, please contact us for exploring options with us. Coexl new software Development Centre will focus on web and Online systems.

How do you explain to people what they are lacking?
Tanya Lokshina - Deputy Director - Human Rights Watch Moscow- quote courtesy NY Times

We invite new customers, project managers to partner with us and unleash a new era of software productivity. Our reliable software development services, based in Melbourne are ideal for both Proof of Concept (PoC) and Turnkey projects or products development, online systems, web Applications, web enabling conventional or client server Applications or integrating disparate Applications. With us, your investments in new projects will be much lower and fixed to your budgets. This will hedge your risk. As we are in the business of supporting you, ongoing costs on projects done with us would be lower as you do not have to invest in keeping up non critical technologies.

Our local Software Development Facilities in Melbourne offer you an easy and unmatched cost effective way to develop projects, within budget and time and without any risk. Please call Steve at (03) 9802 5516 or 0425 732 510 or email steve@coexl.com.au to discuss your software and IT requirements and how we can assist you.