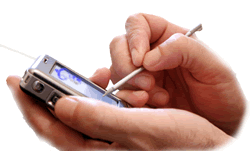 Since Coexl came into existence, the mobile computing landscape had dramatically evolved. From the earlier days of Blackberry and PDA applications, mobile applications these are targeted more to common people than professionals needing information while away from office. With this change, Coexl also has moved to develop products and application for Mobile Computing to common use applications.
With this change, Coexl mobile applications are more of an extension of its web applications such as Encarp and products. Coexl Mobile Applications extend the reach of Web Applications to Mobile devices. We work in all main mobile device technologies and so far, our products have been ported on Android, Blackberry, iPhone and Symbian devices. Extending our solutions to mobile devices eases their use and increases productivity as the users no longer have to get into the rigour or 'uploading' or 'downloading of data or images. Further in Field Force Management, they can make use of on device cameras and audios to create complete report that can be automatically uploaded.
Windows Mobile is backed by Microsoft while Android is backed by Google. iPhone and iPADs have unleashed another levels of efficiency and ease. Businesses such as SAP extend reach of their enterprise applications through mobile. Coexl works with all leading vendor to develop mobile enabled applications and mobile apps (stand along mobile applications) that connect to enterprise systems while making it easy for end users.
Coexl provides the following services in relation to mobile applications development and other application, product development using Android, Windows Mobile.
Mobile App Development: Typical Mobile apps involve a concept or idea and develop an app. Characterised by slick GUI and user experience, these may not talk to Enterprise systems and are a world in itself.

Mobile Enable Enterprise Applications: As compared to above, we will mobile enable your enterprise applications to extend their reach to your mobile workforce and users who wish to access it mobile. We ease user experience by combining various tasks such enabling photos, comments etc. in one action and uploading the data to create slick reports in a jiffy. These applications can be developed in HTML5 or native device interfaces. Depending yupon your budget, we will provide the best option.
Apple iPhone, iPAD, Smart Device App development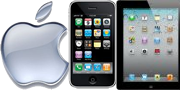 Extend and ease use of your enterprise applications by developing user friendly apps for your employees and users. Empower them to more productively work while enabling your consumers to get the information they want, the way they want and when they want. In this new paradigm, shift ahead of competition. Call us today to most cost effectively develop your app today. We make it easy for you. Develop your apps today!
Android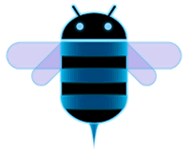 Android provides a development environment for Mobile, Tablet, Touch and Other devices. This enables developers easily develop applications that involve slick graphics and touch features. While doing so, Android takes care of limited memory available on the mobile devices. As the devices continue to advance in terms of processing power and display, Android is moving forward to exploit the same. This means smarter applications for new devices and on the other hand, need to keep the apps compatible for older devices. Typically a device may have lifetime of 2 years and an app may undergo multiple upgrades during its time to match new arrivals.
Blackberry

With the objective to extend our applications to Blackberry products, we are now Blackberry - Research in Motion Partners and our blackberry expertise assists us to extend our Web and Mobile applications to Blackberry devices. We provide Blackberry development support on all Blackberry Mobile devices including tablets (pads).
Windows Phone 7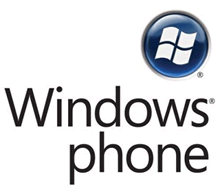 Windows Phone 7 is latest release of Windows Mobile OS and SDK that provides development capability for mobile and touch devices. Windows Phone 7 meets high performance requirement of today's developer while delivering end products that are much easier to deploy and use. One of the main reasons for this enhancement lies in new Windows Phone 7 product that brings together apps and services together.
As Microsoft Gold Partners, we bring you the best capabilities in Windows phone7 Development in Melbourne. Our Windows Phone 7 and Mobile Development, Consulting and Testing Services are provided from our Melbourne Development Centre.

Our local Software Development Facilities in Melbourne offer you an easy and unmatched cost effective way to develop projects, within budget and time and without any risk. Please call Steve at (03) 9802 5516 or 0425 732 510, email - steve@coexl.com.au to discuss your software and IT requirements and how we can assist you.